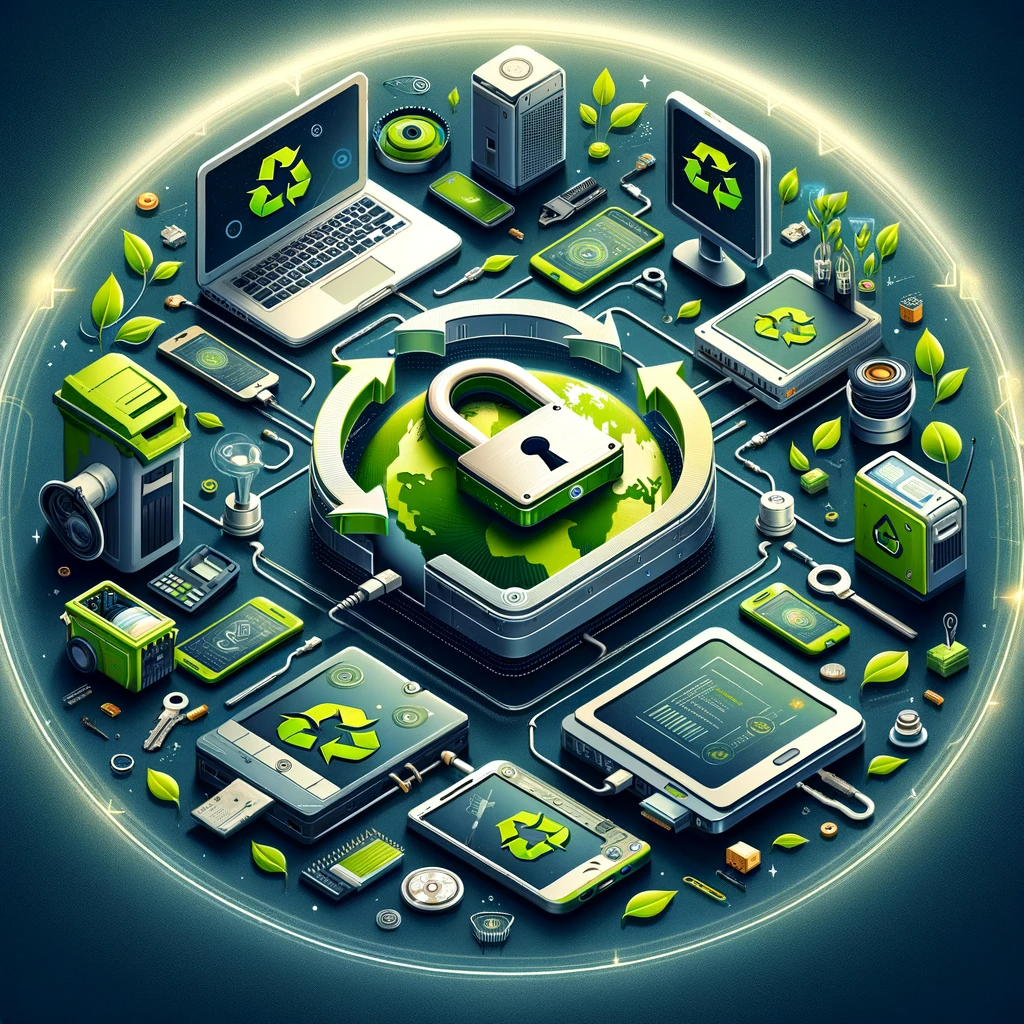 Recycle Responsibly: Embrace a Greener Future
Looking to recycle old smartphones, laptops, desktop computers, tablets, or other I.T. equipment? At Recycle With Integrity, we offer a simple and eco-friendly solution to dispose of your electronic waste responsibly.
Our Commitment to Data Security
Your data privacy is of utmost importance to us. At Recycle With Integrity, we take stringent measures to ensure the complete deletion of ALL data from every recycled item. You can trust us to handle your sensitive information securely and with the utmost integrity.
Embrace Sustainability
Join us in making a positive impact on the environment. By recycling your e-waste with Recycle With Integrity, you're not only reducing your carbon footprint but also contributing to the conservation of valuable resources. Let's work together to create a cleaner and healthier planet for generations to come.
Easy Recycling Process
Our recycling process is straightforward and hassle-free. Simply bring your unwanted electronic devices to our store, and our expert team will take care of the rest. We make recycling convenient and accessible, enabling you to recycle your e-waste with ease.
Why Recycle With Integrity?
Responsible Recycling: We accept a wide range of electronic devices, including smartphones, laptops, desktop computers, tablets, and other I.T. equipment.
Data Security: Rest assured, all data from recycled items is permanently deleted, prioritizing your security and privacy.
Environmental Impact: Contribute to a sustainable future by participating in our eco-friendly recycling initiatives.
Convenient Store Location: Visit our store to drop off your e-waste and make a positive difference in your community.
Expert Team: Our dedicated professionals are committed to providing top-notch recycling services with integrity.
Recycle With Integrity – your trusted partner for responsible e-waste recycling. Together, let's build a better tomorrow. Start recycling with us today!